The other night in Dick's I hit the gift wrap jackpot: BOXES! I had asked for one box and they told me to take the whole case - they got their shipment late and had more boxes than they knew what to do with. Being that it was ten o'clock at night on a Friday and no one else was around, another shopper and I loaded up with as many as we could carry, laughing all the way!
However, in North Face on Saturday, the clerk looked at me very accusingly when I asked for a box (for a winter coat, it had to be bigger.) "WE are a GREEN store. WE are trying to ELIMINATE waste." Yes, I am an awful person because I use boxes to wrap gifts. I tried to explain to her that I am trying to go green and so was going to wrap JUST the lid this year, so I can reuse them and not have to throw away paper on Christmas morning, and I started blabbering and blabbering about how I HATE trash too and I really am at least a LITTLE green and all that wrapping paper on Christmas morning just gets in the way of seeing the kids and the presents and inevitably leads to something small being thrown away and that, too, is always a problem. She was not impressed. "NEXT!" she said in response to my apologetic tirade.
But really, this has been on my mind a long time. How do we manage gifts under the tree? Can each child really tell whose pile is whose? Should I wrap in different colors? Still how do they know where to go? (I eliminated tags a long time ago, when JJ told me Santa wrote just like I did!) I really don't want to waste paper or trees or anything else, so I think I found a solution:
So cute, right? And so practical. It's another present in and of itself! And it makes such impact under the tree. However, I'm a little too late to order them. They charge extra to ship by Christmas. They might be a little feminine for my boys as well.
Pottery Barn Kids has this version.
Wouldn't that have been great if I thought of this in July, or even October? Too late.
Here's another idea that might work:
Wire baskets would be good. My husband has already warned me that the kids do not like wicker baskets, so I'm avoiding those but these might work.
However my ulterior motive is to have something that can corral legos and other toy debris when the kids go from room to room (like PigPen with his cloud of dust.) An open wire basket would not be effective.
So how about this?
Galvanized buckets. They look okay here, but might need some brightening up. I can spray each one a different color and maybe a chevron pattern with a mongram, like this:
I love this! And I hadn't even thought of bows! But I do have three boys. Maybe Chalkboard paint would be more appropriate and I hear that is big this year.
Another option: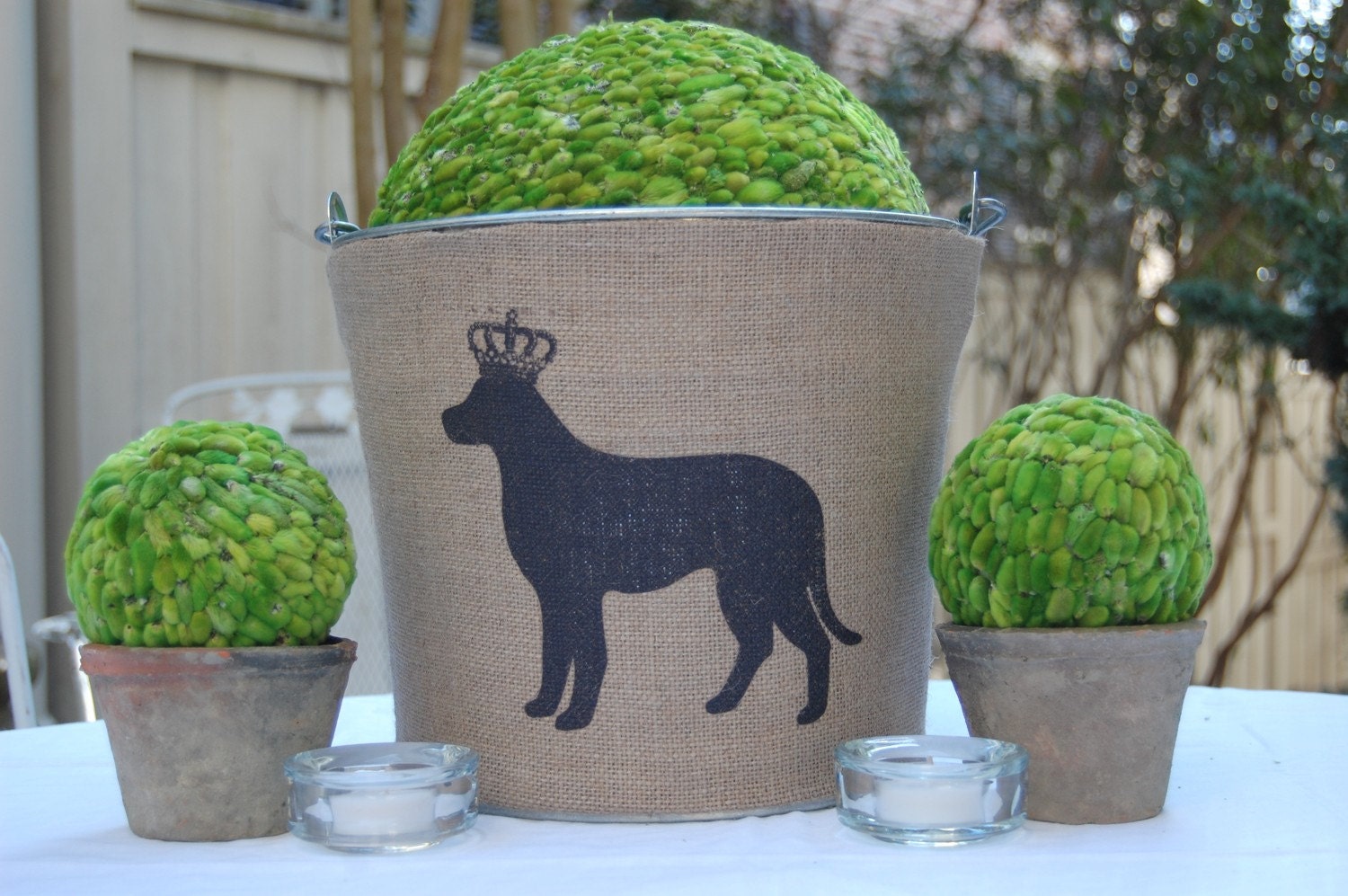 How much fun can we have with this!
One more design: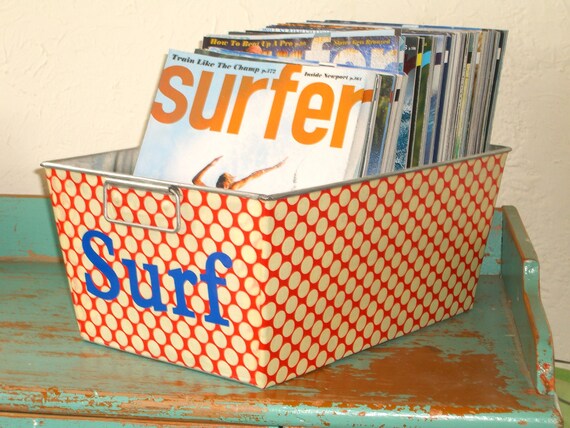 I'm glad to see that these can work for just about anything, boy, girl, big kid, little kid. Really they are just grown-up toy boxes and isn't that the best, when we get to feel like little kids but act like grown ups!
So I'm not going to the mall to shop, I'll be at Lowe's or Home Depot. And I won't be up all night baking cookies, I'll be spray painting down the basement. Most importantly, I won't ask one more clerk if she has any boxes!